This post was sponsored by Lowe's as part of an Influencer Activation for Influence Central and all opinions expressed in my post are my own.
While we were at Lowe's for some other project materials I noticed their new fall decor display!  While hubster was grabbing all of his project supplies I snuck over to peek. I soon discovered Lowe's has the most beautiful harvest style decor at great prices. I went a little crazy and my cart was overflowing, but you can totally see why!  I wanted to create a gorgeous rustic fall mantel and hearth, and they had everything I needed.
The shiplap feature above my fireplace is so fun to decorate.  My husband installed it after we moved in, using wood from Lowe's. The white backdrop really makes all of the colors in the  Lowe's Harvest Decor Collection pop. It's like I went outside and picked it all myself(as if that would happen)!
This hearth just makes me so happy! I cannot wait to see it with a fire. It was 80 degrees today in the middle of October, so not a great day for a fire!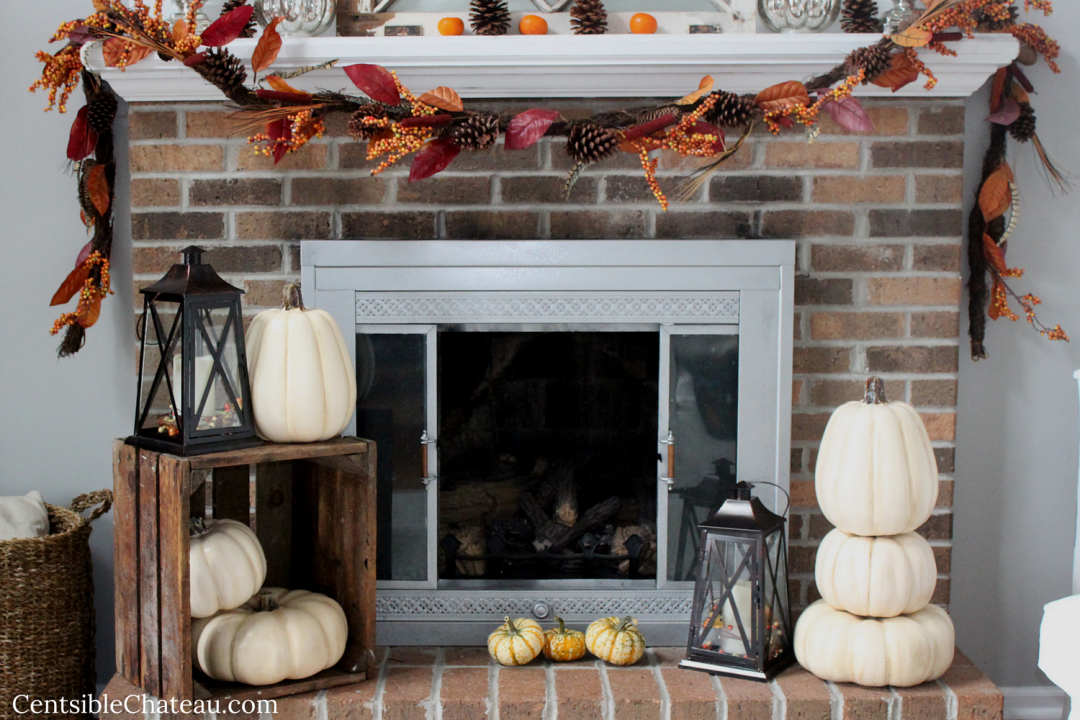 The white craft pumpkins were so reasonably priced! They were between $9.99 and $12.99 which is less than I have seen anywhere else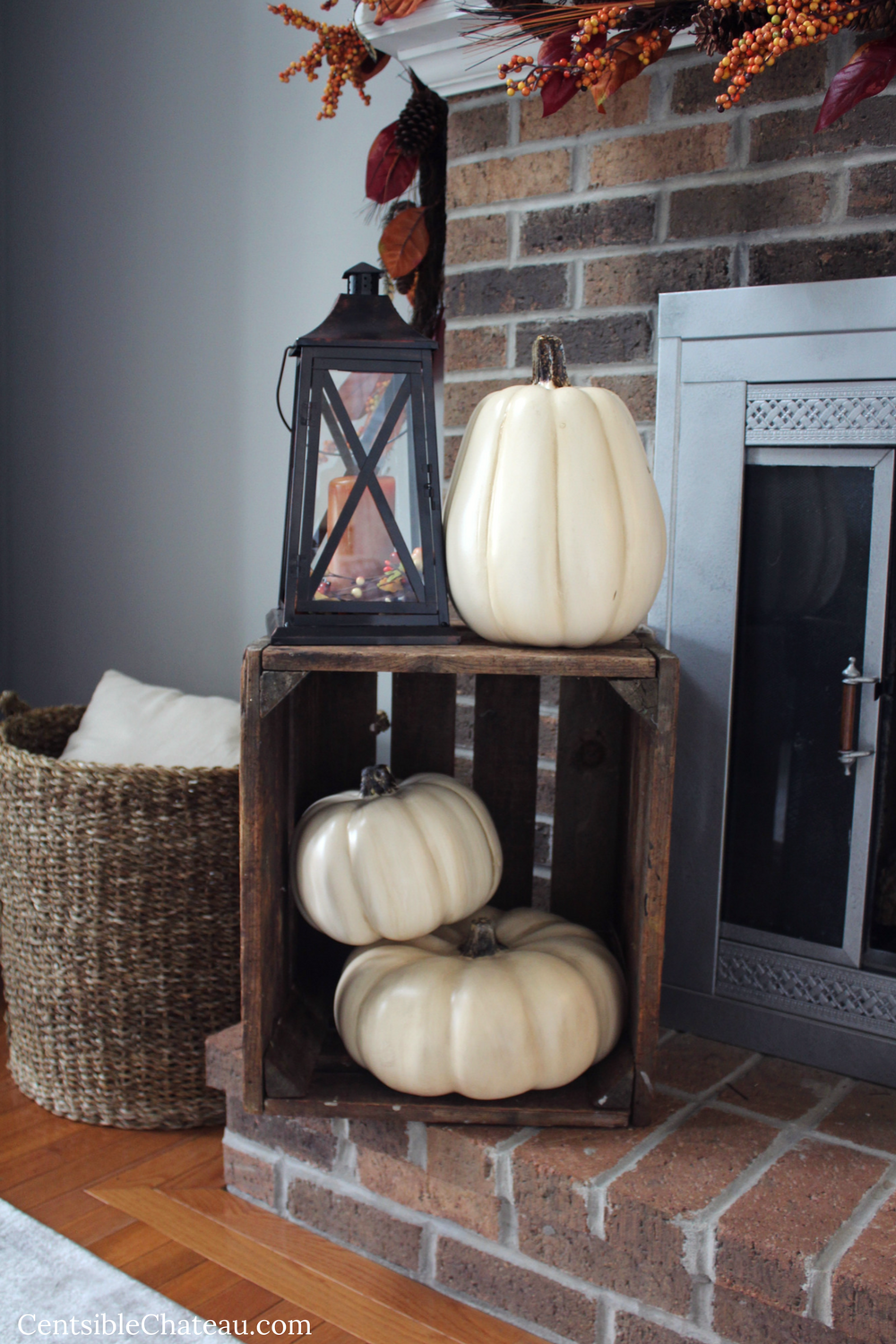 I've been wanting a white pumpkin topiary. So we picked up a $2.00 dowel and my husband put it through the middle of these. I love it!
The lanterns were in the holiday decor, and what I really love is that I can also use them at Christmas time or all year round.
I had to have white pumpkins but I also needed some color, and just LOOK at this color!!!! I loved this pinecone garland so much I grabbed two of them to create the swag across the front of the fireplace. It just pops doesn't it!?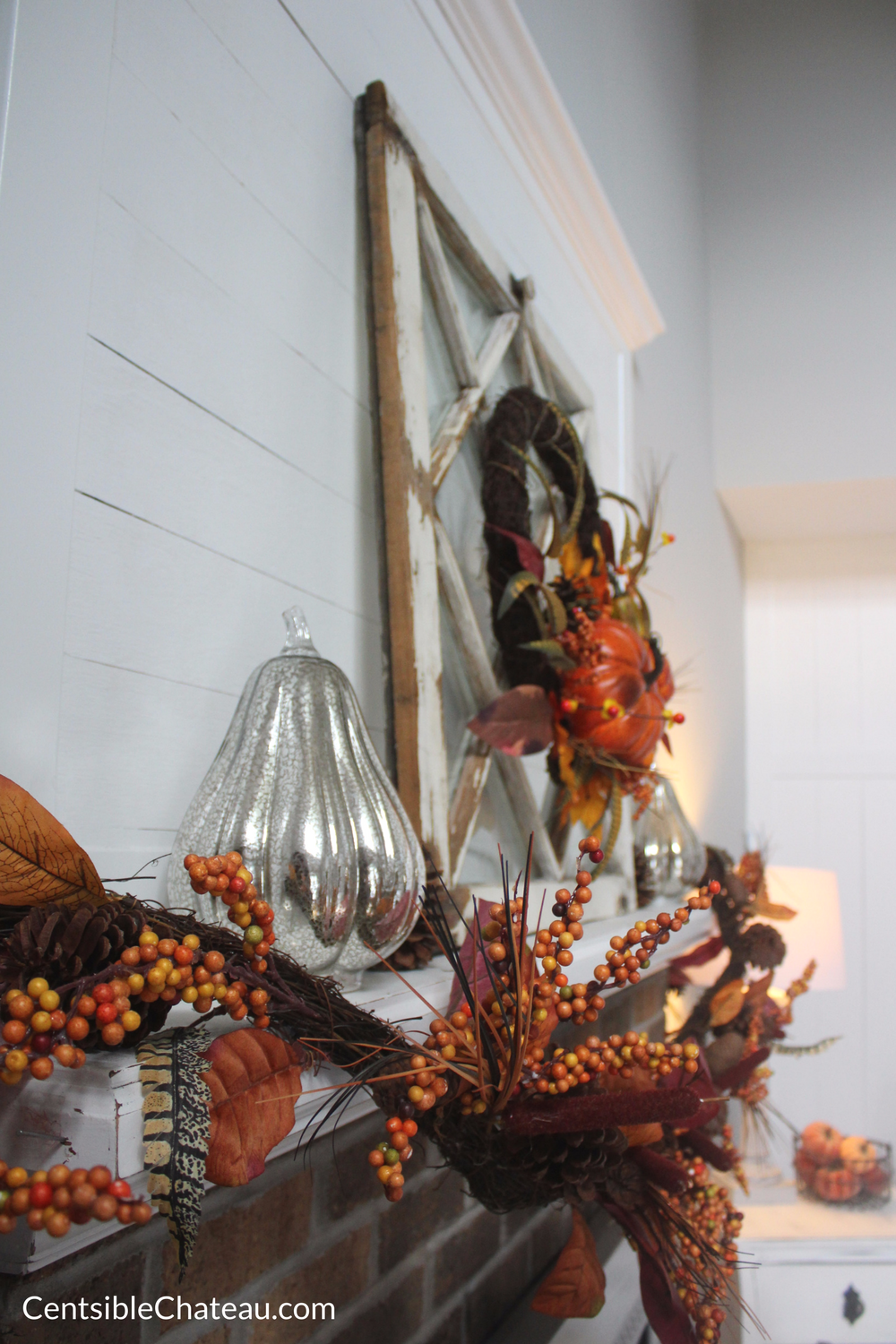 The matching wreath looks so perfect on my old antique window!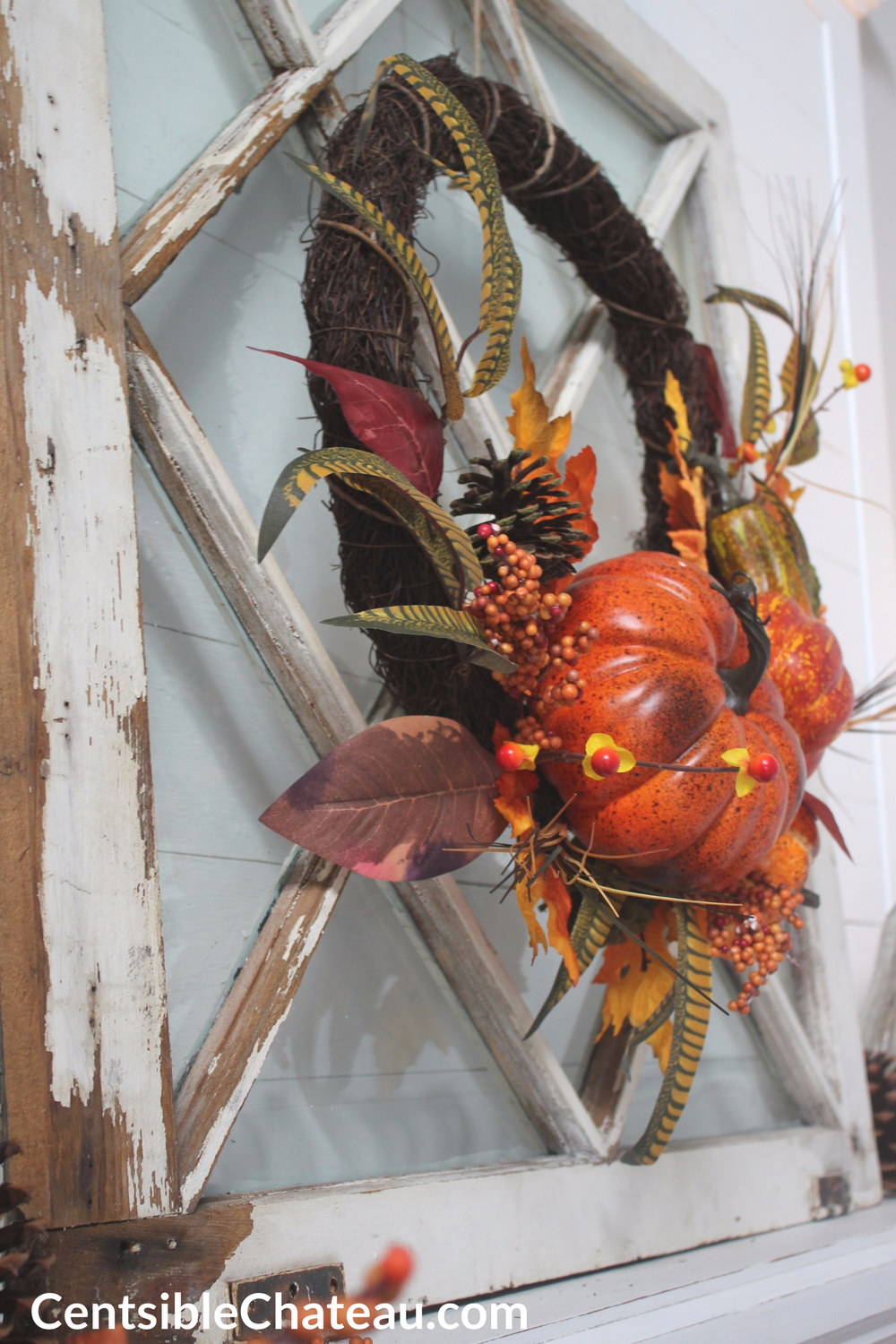 Then I just had to have these gourd-geous pieces! (my husband has been rolling his eyes at that joke all day so hopefully somebody laughed!) I think we can all agree that these glass gourds are seriously adorable!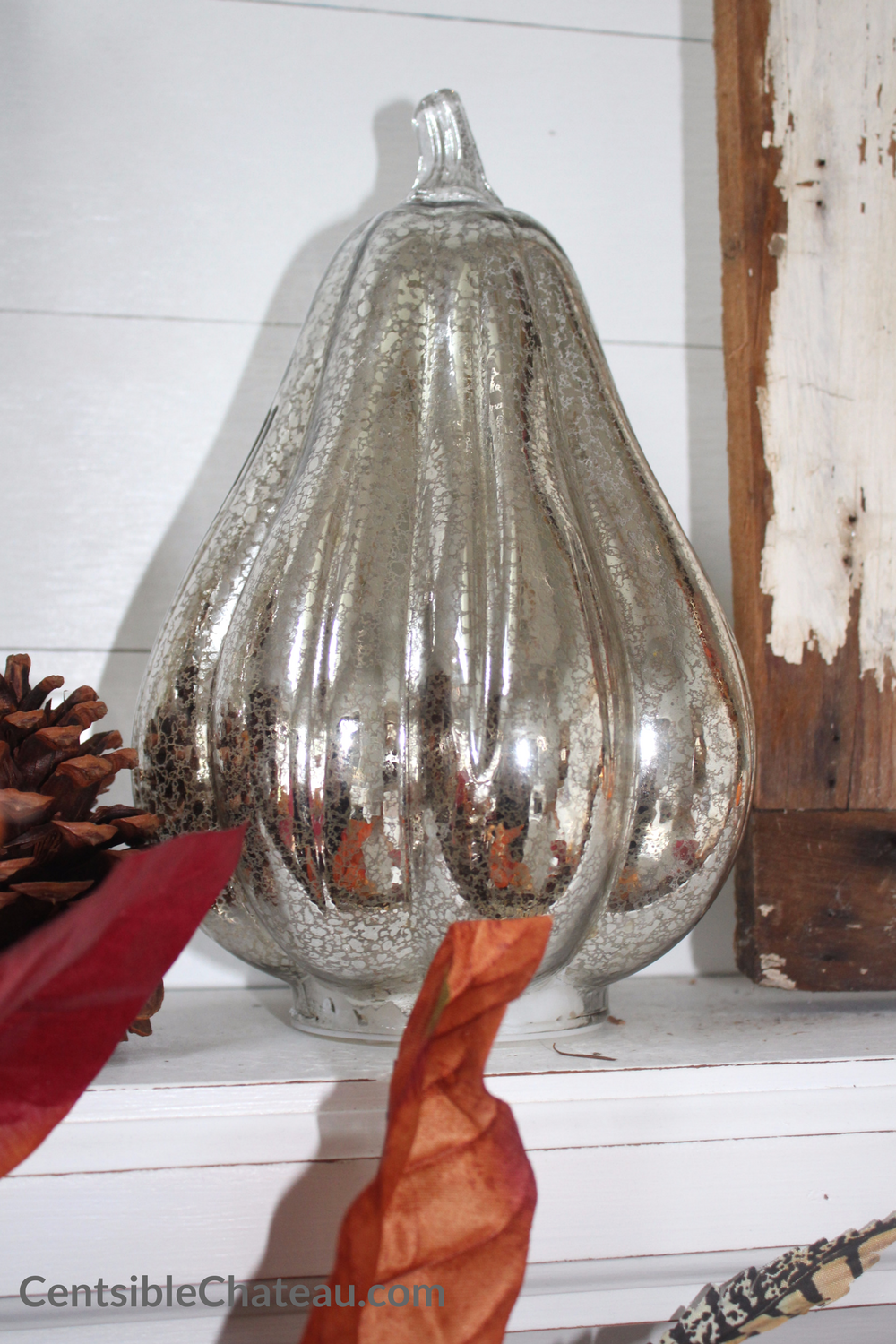 We are hosting thanksgiving at our home again this year, and my rustic fall mantel is ready for our guests! If you want to find any of the pieces you can hover over the pics or click the links below. As always feel free to post your questions below, and happy decorating!
Inspiration in your Inbox!
Sign up for our newsletter here!
We'll send DIY décor and design ideas right to your mailbox